Foreclosures at lowest rates in 12 years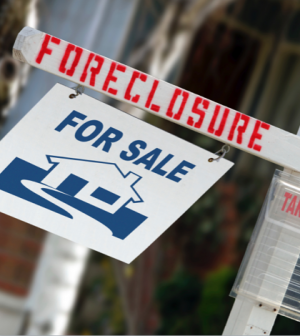 Four point three percent of all mortgages in the United States were in some stage of delinquency in June, a slight year-over-year drop, according to data released Tuesday.
June's foreclosure inventory rate – which measures the number of mortgages in foreclosure –  was 0.5 percent nationwide, also a slight decline compared with June 2017, Irvine-based CoreLogic reported.
The June foreclosure rate was the lowest recorded since September 2006, when it was also 0.5 percent.
The strong labor market has allowed people to stay on schedule with their mortgage payments, but delinquencies have jumped in areas where new homeowners have had to deal with wildfires, hurricanes and other natural disasters, said Frank Nothaft, CoreLogic's chief economist, in a statement.
In the Inland Empire, 3.9 percent of all mortgages were in some stage of delinquency – 30 days or more past due, including foreclosures – in June, down four percentage points year-over-year.
The foreclosure inventory rate in Riverside and San Bernardino counties in June was 3.9 percent, a drop of 0.4 percent compared with one year earlier, CoreLogic reported.