Former golf course slated for makeover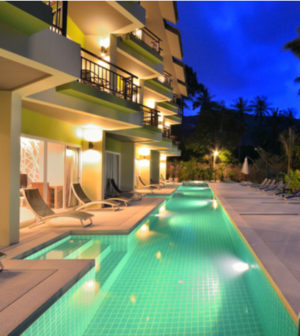 Thanks to new ownership, a long-blighted area in Palm Springs is finally getting some attention.
Watt Cos., a real estate investment company in Santa Monica, wants to transform the former Bel Air Greens Golf Course into a three-story resort hotel that would include about 170 residential units, according to a statement.
The 35-acre property at 1001 El Cielo Road in the south part of the city is in escrow, said Amy Blaisdell, spokeswoman for the city.
Recently, Watt Cos. officials met members of Organized Neighborhoods of Palm Springs – ONE PS – a collection of more than 40  community groups that acts as a watchdog organization – to discuss the project and how it might impact nearby neighborhoods, Blaisdell said.
"It's good news for the city that's there's new ownership that wants to do something with that property," Blaisdell said. "There have been a lot of code enforcement issues, and a lot people in the neighborhoods out there have complained."
In addition to the hotel, plans call for 45 single-story cottages, 60 two-story detached homes and 64 townhouses. The hotel, which will in the center of the property, will include a restaurant, pools, spa, fitness center and tennis courts.
Homes will be priced between $300,000 and $500,000, and homeowners will be able to purchase a membership in the hotel, according to the statement.