Former Kmart to become RV dealership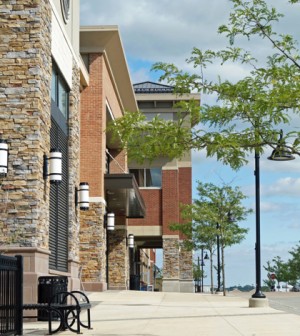 A retail building in Colton once occupied by Kmart has been sold.
The property at 1175 S. Mount Vernon Ave. was purchased for $5.3 million, according to a statement released Tuesday by CBRE Group Inc.
The buyer, a private investor in Orange County whose name was not released, plans to convert the property into a recreational vehicle dealership, said Vanessa Haddad, an associate with CBRE Ontario.
Outdoor Foodcourt LLC, which was represented by Lee & Associates, was the seller.
The Colton City Council recently approved a freeway sign next to the property that will advertise the dealership, Haddad said.
"The city is behind this project very strongly," said Haddad, who represented Outdoor Food Court along with Alan Krueger, senior vice president with CBRE, in the negotiations. "It's going to generate a lot of sales tax revenue."
The building, which covers 104,231 square feet, has been vacant for nearly 20 years, Haddad said.
It's next to Interstate 215 and near four other major thoroughfares: Interstates 10 and 210 and the 60 and 91 freeways.