Frahm to step down at Stater Bros.' president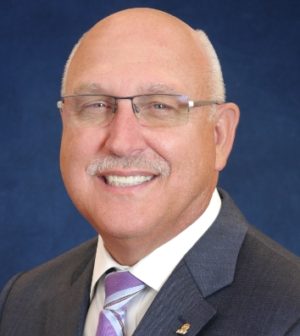 George Frahm has announced that he is retiring as Stater Bros. president.
A Stater Bros. employee since 1973, Frahm, began working as a clerk's assistant and janitor at the company's Glendora store, according to a statement.
He will step down Oct. 31.
Greg McNiff, a 38-year grocery industry employee, will replace Frahm. McNiff is currently president of Albertsons' Portland division. 
McNiff is scheduled to begin working for Stater Bros. Sept. 3.
"I have been blessed to work for Stater Bros. my entire career, and have had the opportunity to advance from entry level positions to company president," Frahm said in the statement. "I look forward to spending more time with my wife Debbi, and traveling."
During his time with Stater Bros., Frahm was vice president of labor relations, executive vice president retail operations/administration and executive vice president administration/ distribution, before he was named president.
"I appreciate George's support throughout the course of our years working together," Stater Bros. Chief Executive Officer Pete Van Helden said in the statement. "He has been a trusted advisor and will be missed."