Gates sworn in as RCCD police chief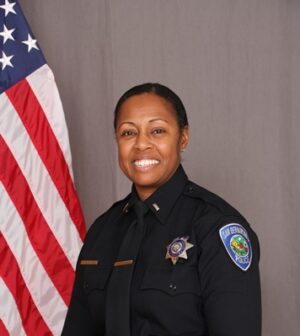 Shauna Gates is the Riverside Community College District's new chief of police.
A former officer with the Pomona and San Bernardino police departments,  Gates was sworn in at a recent meeting of the district's board of trustees, according to a statement.
"Over the last 26 years, Shauna has progressed in her career to become a well-respected officer and an expert in community policing and safety preparedness," said Wolde-Ab Isaac, district chancellor, in the statement.
"She is someone who can effectively lead the district's security and police department as well as oversee our emergency service needs while ensuring our students, faculty and staff have a safe and secure learning environment."
Gates' husband, Robert, is a sergeant with the Cal Poly Police Department. They have been married nine years and live in the High Desert.