Get ready for another supermarket chain in the Inland Empire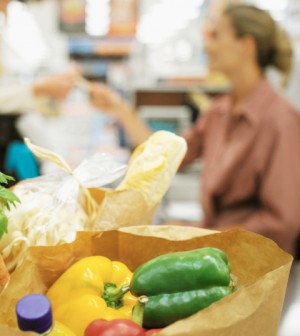 Washington-based Haggen is about to open stores in Riverside and San Bernardino counties, part of a larger expansion into Southern California. Despite facing a lot of competition, analyst say the 82-year-old company might be entering the market at precisely the right time.
The already crowded Southern California supermarket industry is about to get another major player, one that's undertaking a major expansion that includes a move into the Inland Empire.
Haggen, the Washington-based grocery store chain, has bought 146 stores in the western United States, all of which went on the market as a result of the Albertson's-Safeway merger, according to company officials.
When the transition is complete, Haggen will have expanded from 18 to 164 stores and will have gone from 2,000 to more than 10,000 employees. It will also operate in five states, having added locations in California, Nevada and Arizona to the stores it already operates in Washington and Oregon.
Haggen [pronounced HAY-Ghen] has already opened a store in Carlsbad, the first of 83 locations that it plans to open in the state. The rest of its future sites are being renovated to give them a brighter, more modern look.
All of those stores are expected to be ready for business by July 1, which doesn't leave much time to complete the work.
The tight schedule was dictated by the Federal Trade Commission. After it approved the Albertson's-Safeway merger in late January, the commission gave Haggen 150 days to convert the stores, said Moran Golan, spokeswoman for Haggen in the Pacific Southwest.
Haggen is on schedule to open 100 stores in 100 days in Southern California, Arizona, and Nevada. That's close to its original timetable, which called for all of its new stores to be open by mid-June.
"No grocery chain has ever opened this many stores in this kind of timeframe," Golan said in an e-mail.
Haggen, which considers fresh fruit and produce to be among its major selling points, will try to fill a void between conventional and specialty grocery stores: chains like Vons and Stater Bros., "which do a lot of things well," and the specialty stores like Bristol Farms and Gelsons, which provide "more options [and] fresh, healthier choices,'' Golan said.
"There's a gap in between those groupings, a 'white space,' and that's where Haggen fits in," Golan said.
Five of Haggen's Southern California stores are reportedly planned for the Inland region, a market already dominated by Stater Bros., the San Bernardino-based chain that is the largest private employer in the region.
Riverside and San Bernardino counties are also home to Vons, Albertsons and a number of specialty chains, including Whole Foods, Sprouts, Trader Joe's and what is left of Fresh & Easy. In a major retreat, the UK-based chain announced in March that it would close 30 of its Southern California stores.
Southern California is a difficult market to crack, particularly for a company with no name recognition here, said Dave Heylen, spokesman for the non-profit California Grocers Association in Sacramento.
"They're making a big move into Southern California, which is a very competitive market," said Heylen, who described a Haggen store as a combination of Whole Foods and regular supermarket like Stater Bros. or Vons.
"It will be a challenge, starting with the number or stores they're converting. There have been big store conversions in the grocery industry, but I don't think there's ever been anything like this in California."
Fresh & Easy proved how difficult it can be for an unknown grocery chain to survive in Southern California, and how disastrous it can be not to have a clearly defined market niche. Still, it's might not be fair to compare the two chains.
"Fresh & Easy was a different situation," Heylen said. "They came from outside the country, and they entered the market when the economy was in terrible shape. The economy is a lot stronger now than it was then."
With the economy improving, Haggen is probably entering the Southern California market at the right time, according to one analyst who specializes in the grocery industry.
"I like what they're doing," said Craig Rosenblum, a partner with Willard Bishop LLC in Barrington, Illinois. "I think their timing is good. They have good management, they've hired people who are familiar with the Southern California market and they've spent a lot of time working on this expansion."
Haggen's biggest obstacle is the fact that few people outside the Pacific Northwest have heard of it. But, Rosenblum believes the chain can overcome its lack of name recognition by marketing what he called its strongest selling point: it's top-of-the-line fresh fruit and produce.
"They're very impressive in that area, and I think they need to emphasize that in their marketing," Rosenblum said. "That's the niche they should be going after."
Most U.S. grocery chains are also pursuing that niche, but Haggen might be in a better position to succeed with that approach, said Lorrie Griffith, editor of The Shelby Report, a Georgia newsletter that covers the U.S. grocery industry.
"It's tough for anyone to break into Southern California, but I think they're on the right track," Griffith said of Haggen. "They're in a good market position and they have a lot going for them. They're stores have a bright, fresh look to them, and their fresh fruit and produce will appeal to younger people, the millennials, who are looking for something healthy."