Getting Through the Clutter of Bad PR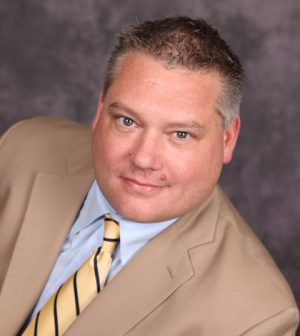 By Lou Desmond
Desmond & Louis recently had two very significant wins for one of our international brand name clients.  We were able to secure placement for an opinion piece for the company that was in both national print and recent national television coverage.  The combined value of this exposure was well over a million dollars and the impressions were over 10 million.  Not bad for a public relations program in its third month that will cost a fraction of the value from just these two initiatives.
The way that these successes were achieved hold lessons not just for public relations professionals but for anyone who is seeking success.
Technology has made things easier but not always better.
When I started in the public relations business we were literally hand delivering and mailing press releases to reporters in newsrooms around the region where I was working at the time in Northern California.  The fax machine was a revelation that allowed us to get press releases out one at a time but instantly to newsrooms although they would often get lost in a pile on the floor.  Then email made it possible to target reporters individually at their desk with a press release or story pitch.  But the unintended consequence of making it so easy to target reporters and at such low cost – literally pennies per contact – is that most PR agencies got lazy and started sending mass email blasts to hundreds of reporters at a time.  This had the effect that continues today in cluttering reporters' inboxes to the point that they read almost none of the emails they get unless they know who sent it to them.
The technological advances in communications ironically has made it harder to reach a reporter with a piece of pertinent information because so many bad PR practitioners are simply blasting every reporter within reach with information that is largely irrelevant to them.  So, the reporters ignore their emails and nothing gets through.
So how do you get through the clutter of bad PR?
Desmond & Louis has several ways of getting through the clutter and some are able to be duplicated but one very important one is not.  Many reporters at the local, state and national level know the PR professionals at D&L and they trust us and read what we send them.  The pros at D&L have been working with the media for a combined 100 or more years and have worked at every level of media from placing clients on the Today Show, USA Today, The New York Times, the Los Angeles Times, ABC, CBS, NBC and FOX at the national and local levels.  We have even had clients covered by media as far away as London, Moscow and Beijing.
We know reporters and editors all over the country and the world and they know us, so we can get through when others can't.  Our reputation in this case literally proceeds us.
We take the time to target reporters and editors with the right story.
At D&L we take great pride in trying not to waste reporters' and editors' time with stories that have little or no relevance to them.  It takes more effort on our part but we research reporters and what they cover and what kind of stories they like (or what their particular beat is) before we send them a press release or pitch.  This enhances our reputation with the media world and makes them more receptive to us when we pitch a client's information.
We get success the old-fashioned way – we earn it…
Another way to break through the clutter of information received by reporters is to pick up the phone and call them.  It sounds simple but you would be surprised (though I am not) at how many public relations firms consider their job well done by writing the press release and buying space to put it out on the newswire and hope for the best.  In order to maximize your chances of success, like that we have earned for our clients, you must pick up the phone and call the media about your story.
In the case of the recent successes I highlighted at the top of this column I called a contact I have known at an internationally respected paper that I have known for twenty years (when I first started corresponding with him he was collecting news stories for a daily feature that only ran online and now he is the editorial page editor.)  He remembered me and was willing to review the piece and even offered suggestions to edit the piece to get it published – we did and it was.
In the case of the national television exposure, I had seen the work of a reporter at one of the major cable news channels in the Los Angeles Bureau that I thought would be a great fit for the kind of story we were pitching.  I called several times and never left a voice message until one morning he picked up the phone.  I had my pitch rehearsed and ready and hit him with it and he liked the story.  A couple of weeks later it ran nationally on and through affiliates all over the country.
There is no technological substitute for hard work, research, perseverance, going the extra mile, putting in a little elbow grease — and having a great reputation.
At D&L we will never be outworked and our results show it. That is why we are the fastest growing public relations firm in Inland Southern California and why our greatest successes are still in front of us. We welcome the opportunity to talk with you about your business and how we can be of assistance to you.
Lou Desmond is the President of Desmond & Louis, Inc. For more information he may be reached at lou@dandlpr.com or 909-680-4011.