Grocery store workers vote to OK strike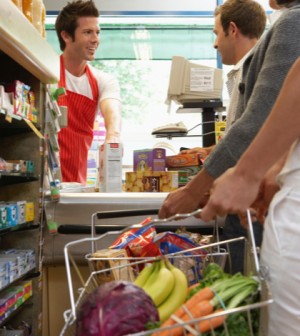 Workers at three of Southern California's major grocery store chains agreed today to let their union leaders call a strike.
Members of the United Food and Commercial Workers Union voted to take that action regarding a dispute involving pay and benefits, union leaders said.
While the votes were still being counted, the final tally was expected to be "overwhelmingly" in favor of a strike authorization, said Jesse Gonzales, secretary-treasurer of the UFCW Local 1442.
That vote, which affects workers at Albertsons, Vons and Ralphs, is not a vote to strike. It merely gives union leaders permission to call for its rank-and-filed to walk off the job if the dispute can't be resolved.
Union members, who have been working under the terms of a three-year agreement that expired March 3, are unhappy because the new contract would raise their wages by less than one percent. They also object to some changes regarding how their healthcare plans will be paid.
Leaders of all three chains say they must keep costs down, in part because of competition from popular nonunion grocers like Trader Joe's and Walmart.
More negotiations are scheduled to be held between now and early September, including two in July, an indication that the dispute likely will be resolved without anyone walking off the job, Gonzales said.
"I know my union, and if we didn't have those talks scheduled l would be concerned, but since we are talking that tells me this will get settled," Gonzales said. "We really have to settle it because a strike doesn't do anyone any good."
Stater Bros., the San Bernardino-based grocery store chain that is the largest private employer based in the Inland Empire, has historically agreed to any agreement reached between the union and ownership. That policy has kept its workers on the job during labor disputes.