Health education center renamed for retiring County Supervisor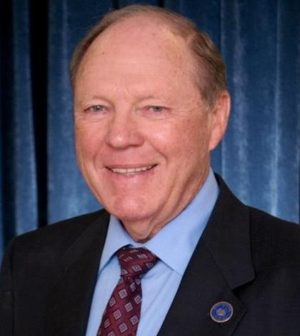 A health education center and conference center in Moreno Valley has been renamed for retiring Riverside County Supervisor Marion Ashley and his wife Mary.
The former Riverside University Health System Education and Conference Center is now the Marion and Mary Ashley Health Education and Conference Center, according to a statement on the board of supervisors' web site.
The Ashleys were honored Oct. 17 for their numerous contributions to Riverside County and the Riverside University Health System – Medical Center.
Thousands of doctors, nurses, pharmacists and other health professionals train at the three-story complex every year.
Marion Ashley was elected supervisor in 2002. He is retiring at the end of this year.
Mary Ashley is a founding member of the nonprofit Riverside University Health System, a fundraising entity that was founded nearly 30 years ago, according to the statement.