High Desert retail building changes hands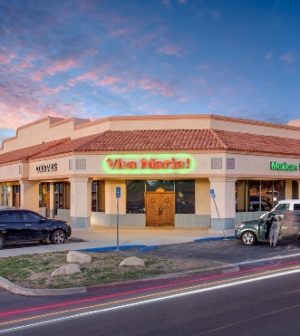 A multi-tenant retail building in Apple Valley has been sold.
The 15,105-square-foot building at the main entrance to Rancherias Plaza sold for $2.5 million, according a statement released by Progressive Real Estate Partners in Rancho Cucamonga.
Progressive Real Estate marketed the property and represented the seller, a private investor in Los Angeles whose name wasn't released.
The buyer was a San Diego-based private investor who also wished to remain anonymous.
Built in 1991, the building is at the main entrance to the plaza at 20162 Highway 18. The property that sold is just one of the shop buildings at Rancherias Plaza. The shop building is 92% occupied and is home to a mix of seven food & service retailers. The CVS and 99 Cents Only stores that anchor Rancherias Plaza were not part of the sale. 
Progressive Real Estate Partners is a commercial real estate brokerage in Rancho Cucamonga that specializes in selling and leasing retail properties in the Inland Empire. The company has completed more than 1,000 lease and sales transactions since it was founded in 2008, according to the statement.