Holiday spending expected to stay strong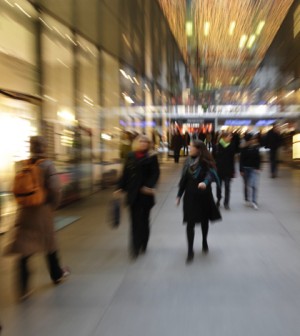 Consumer spending should stay strong during the holiday season despite uncertainty about international trade and a slowdown in the global economy, according to the world's largest commercial real estate brokerage.
Sales are expected to grow approximately three to four percent year-over-year, with e-commerce sales expected to grow by 11 to 14 percent during that time, CBRE's 2019 U.S. Retail Holiday Trends report predicts.
"We're poised for a healthy holiday retail season," said Meghan Martindale, CBRE's Global Head of Retail Research, in a statement. "The U.S. economy remains solid, the job market is strong, and retailers appear prepared. Shoppers are benefiting as retailers strive to serve them where, when and how they want.
"Advancements in delivery, pop-up retail and resale will be on full display this season."
This holiday season is the shortest in six years, with only 26 shopping days between Thanksgiving and Christmas. Because of that, many stores started their holiday promotions earlier than they normally do.
One major discount retailer who was not named began promoting discounts on toys, electronics, home goods and sporting goods during the last week of October, according to the report.