Home care company opens in Riverside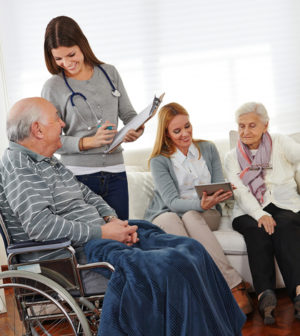 A non-medical home care company has opened on office in Riverside.
24Hr HomeCare, which helps people of all ages with developmental disabilities, recently opened a facility at 1420 Iowa Ave. across from the Inland Regional Center, according to a statement.
The Riverside office helps clients arrange short-term care and find care programs that match their budget. Its staff, which speak English and Spanish, also trains care providers in seizure treatment, cardiopulmonary resuscitation and first aid.
"24Hr HomeCare has been serving the Riverside community for some time and we are excited to open a dedicated office within the area," said Stephanie Medina, vice president of the company's disability services division, in the statement. "The community itself has matured and its needs have expanded."
Los Angeles-based 24Hr HomeCare was founded in 2008. In has 16 offices in California, Arizona and Texas and employs more than 3,000 people, according to the statement.