Home prices rise just before pandemic hits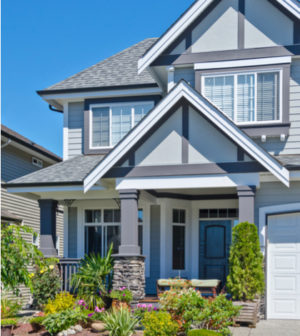 Home prices nationwide rose 4.1 percent year-over-year in February, reaching their highest level in more than one year, according to data released this week.
U.S. home prices rose a mere 0.6 percent between January and February, CoreLogic in Irvine reported.
Those numbers were recorded before the Coronavirus pandemic began laying waste to the U.S. economy, including the housing market. CoreLogic now predicting home prices will increase 0.5 percent from February 2020 to March 2020, and that houses bought in March will be much like those bough during the first two months of the year.
After that, the fallout from the health crisis will begin showing up in the housing numbers.
"The nearly 10-year-old recovery of the U.S. housing market has run headlong into the panic and uncertainty from the global COVID-19 pandemic," said Frank Martell, CoreLogic's president and chief executive officer, in the statement. "In terms of home value trends, we are in uncharted territory, as we battle the outbreak with measures that are generating a rapid downshift in economic activity and employment."
In the Inland Empire, home prices were up 4.6 percent between February 2020 and February 2019 and were virtually unchanged – 0.4 percent – between January and February, CoreLogic reported.