Homeless count completed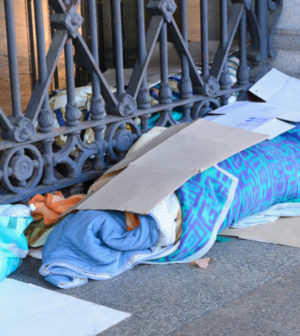 Riverside County's Point-In-Time Homeless Count and Survey went off without a hitch Tuesday.
Nearly 800 volunteers spread out across the county about 5:30 a.m. from more than 30 locations and gathered information about the county's homeless population and what might be done to help them, according to a statement.
Those findings are expected to be released this spring.
The Point-in-Time count, which began in 2005, is a yearly event overseen by the county Department of Public Social Services. Municipalities that receive homeless funding from the U.S. Department of Housing and Urban Development are required by the department to conduct the count.
This year's effort went smoothly despite being the first time volunteers used a smart phone app instead of paper to gather information, according to the statement.