IE manufacturing starts the year strong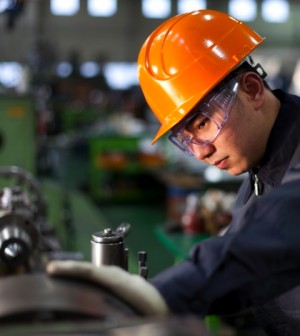 The 2018 edition of Inland Empire manufacturing is off to a good start.
The region's purchasing managers' index in January was 57.1, up from 51 in December, according to the monthly report by the Institute of Applied Research and Policy Analysis at Cal State San Bernardino, which was released Thursday.
Most important, January was the 13th consecutive month that the two-county region was above 50, which is the dividing line for whether manufacturing, and the overall economy, is growing or receding.
Commodity prices, new orders, production and new inventory all trended up during January, while the level of employment remain unchanged.
Supply deliveries were also unchanged, in effect, dropping only .2 percent.
If Inland purchasing managers are an accurate gauge, manufacturing in Riverside and San Bernardino counties will remain strong for awhile.
Fifty four percent of those surveyed said they expect the local economy to get stronger during the next three months, while 42 percent said they expect it to stay the same.
Only four percent said they expect it to get weaker during that time, the report stated.