IE manufacturing still sluggish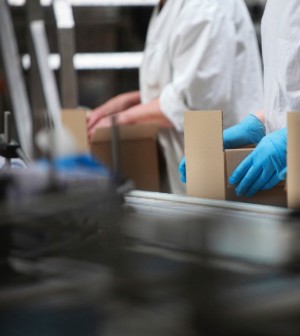 The Inland Empire's manufacturing sector perked up last month, but not quite enough to put it in growth mode.
The region's purchasing managers index was 47 in August, up from 42.9 in July but three below the 50 benchmark that determines if manufacturing in the region is expanding or contracting, according to data released by the Institute of Applied Research and Policy Analysis at Cal State San Bernardino.
That means manufacturing in Riverside and San Bernardino counties got smaller last month, but at a slower pace than it did in July.
It also means that, if September is below 50, the local manufacturing sector and the Inland economy will officially be in decline, since it takes three consecutive months in either direction to establish a trend.
Those dismal numbers have been caused by COVID-19, which is threatening to send the U.S. economy off a cliff. There were an estimated 6.2 million COVID-19 cases in the United States and nearly 188,000 deaths when the data was compiled.
"It is objectively clear that the public health crisis is severe and growing," the report states.
Production and new orders increased in August but still remained below 50: production increased to 40.7 from 39.6 the previous month, and new orders increased from 35.4 to 46.3.
Thirty three percent of the purchasing managers surveyed said they expect the local economy to get stronger during the next three months, while 43 percent said they expect it to remain the same and 24 percent said they expect it to get weaker, the report stated.