IE to lose more than 70,000 jobs this year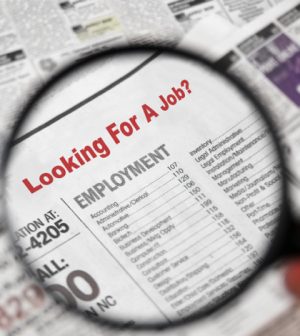 The Inland Empire will likely lose 70,600 jobs this year because of COVID-19, according to a recent forecast. 
That would be a 4.5 percent drop – from 1,556,900 jobs to 1,486,300 jobs  – between 2019 and 2020, longtime Inland economist John Husing predicted in his most recent quarterly report on the two-county region.
High-paying sectors – health care, management and professions, utilities, local government – will decline by about 3,200 jobs by the end of the year. Moderate paying jobs will be off by about 6,700, except for logistics, which is expected to grow by about 212,500 jobs.
Low-paying jobs are expected to decline by about 60,700 jobs.
Husing predicted better things for the Inland housing market, which he said will hold a "substantial advantage" over the more expensive coastal communities for families looking to enter the housing market, even with COVID-19.
Sales in all markets will slow in the second quarter as potential buyers stay home and sellers decide to hang onto their properties. Sales should recover slightly in the third quarter when lockdown requirements start to go away, but prices will likely continue to rise, Husing predicted.