IEHP donates masks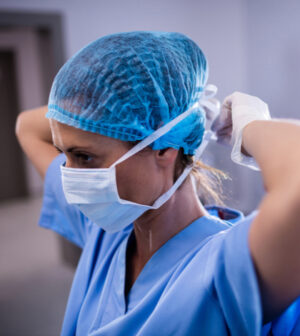 The Inland Empire Health Plan has donated approximately 45,000 surgical masks to local health organizations to help with the shortage of such equipment during the COVID-19 crisis.
The Community Health Association Inland Southern Region, San Bernardino County Medical Center, Arrowhead Regional Medical Center, Riverside University Health System and Loma Linda University Medical Center were among the recipients, according to a statement.
"This is not IEHP's first donation, and it will not be our last," said Jarrod McNaughton, the organization's chief executive officer, in the statement. "We'll do all we can to ensure our county partners have what they need to stay safe and continue to care for our communities."
The health plan is a Medicaid-Medicare health plan and the largest not-for-profit entity of its kind in the United States, with more than 6,400 providers and 2,000 employees.  IEHP serves more than 1.2 million residents in Riverside and San Bernardino counties, according to the statement.