In-N-Out Burger looking to land in Eastvale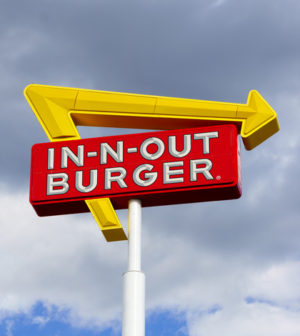 In-N-Out Burger is planning to locate in Eastvale.
The Irvine-based fast-food hamburger chain has applied to build a restaurant and drive-thru at the southeast corner of Hamner Avenue and Cantu Galleano Ranch Road, according to a statement on the city's website.
The planing commission must still approve the 3,880-square-foot project, which will seat 133 people. The five-member panel is expected to vote on the proposal this spring.
However, the issues the commission will vote on, including landscaping and a conditional use permit for the drive-thru, aren't expected to be obstacles, said Eric Norris, Eastvale planning director.
"We have been talking with In-N-Out Burger for a few months, and I believe all of the issues have been worked out," Norris said. "We have a lot of drive-thrus in the city, so that should not be a problem. And the site is in a commercial area, not residential."
The planning commission's vote will be final unless an appeal is filed, in which case the proposal would go to the city council.
No opening date has been set, and how many people will work there has not been announced.
Whoever does work there will be paid well. The California Sun, an independent newsletter, recently reported that In-N-Out employees start at $13 an hour, and that the company's store managers's average salary is more than $160,000 a year.
Norris declined to speculate on how much sales tax revenue the restaurant might generate for the city.
This will be In-N-Out Burger's first restaurant in Eastvale. It will be part of the Goodman Commerce Center and will operate from 10 a.m. to 1 a.m. Sunday through Thursday and 10 a.m. to 1:30 a.m. Friday and Saturday.