Inland aviation company hosts charity Christmas dinner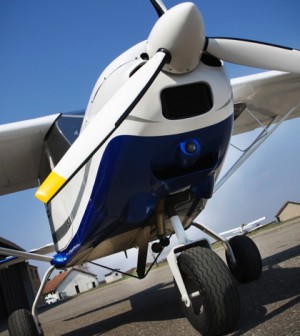 Christmas happened a little early Tuesday at Chino Airport. Christmas dinner, to be specific.
Nearly 3,000 people gathered in a hangar at the airport to partake in the eighth annual dinner sponsored by Hope, Love & Charity, the charitable foundation of Threshold Aviation Group, which is based at the airport.
About 2,900 meals – turkey, ham, potatoes, stuffing, pumpkin pie, apple pie, corn, green beans- were distributed during three-hour event, said Douglas J. Crowther, Threshold Aviation's director of business development.
The event included a rock band, the raffling off of 75 bicycles, a book and toy giveaway, crafts centers and an appearance by Santa Claus. About 2,000 toys were given away.
Members of the Chino Police Department and the Chino Valley Fire District were on hand to provide staffing and help with distributing the toys, which both organizations helped gather.
This was the first year the dinner was held on a weekday, which might have been why the crowd was down slightly compared with previous years, said Lisa DiLullo, president of Threshold Aviation and the Co-Founder of the event.
Lisa DiLullo said her husband Mark DiLullo, owner and chief executive officer of Threshold Aviation, originally thought of holding a Christmas dinner for needy families as a way of giving back the community.
"For some of these people, this is the best meal they're going to have during the Christmas season," said Lisa DiLullo, who said she spends the entire year working on the event. "When the kids come up and thank you for that, it really gets to you. It's pretty powerful stuff."
Threshold Aviation accepts donations from a number of sources, mostly corporations and foundations. Jim Previti Sr., longtime Inland Empire developer and homebuilder, said his foundation donated this year.
The foundation operated by his son, Jim Previti, Jr., also donated for this year's event, the elder Previti said.