Inland daycare center sold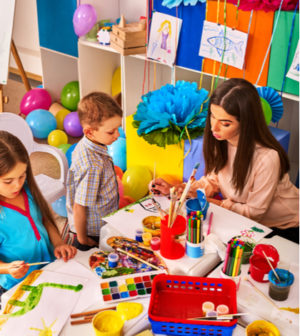 A children's learning center in Fontana has been sold.
Tutor Time, a stand-alone building at 14273 Baseline Ave. sold for $4.6 million, according to Progressive Real Estate Partners in Rancho Cucamonga.
Progressive Real Estate represented the seller in the all-cash transaction, a private investor in San Diego whose name was not released. The buyer, also anonymous, was a Los Angeles private investor represented by Walton Realty Inc. in Rowland Heights.
The transaction was announced Friday.
Built in 2003, the facility is one of the top-performing Tutor Time's in the Inland Empire. It's next door to Heritage Village, a 110,00-square-foot neighborhood shopping center that includes Vons, US Bank, Fitness 19, Panda Express and Wendy's.
The school has education programs for children six weeks to 12 years old. More than 57,000 children less than 12 years old live within a five-mile radius of the facility, Progressive Real Estate reported.
Tutor Time was founded in Boca Raton, Fla. in 1988. Today it operates nearly 200 corporate and franchise schools in the United States, Hong Kong and Indonesia, according to the company's website.