Inland industrial market stays strong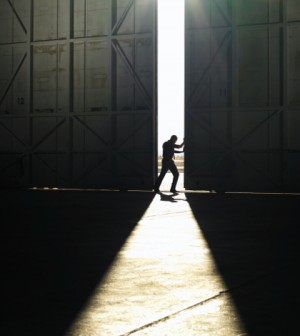 Demand for industrial space in the Inland Empire soared during the third quarter, as that sector continues to shine during an otherwise slow recovery.
An estimated 90 industrial leases and 40 industrial sales were completed in Riverside and San Bernardino counties during that quarter, according to Colliers International's third quarter report on the Inland industrial market.
Vacancy rates declined 5.1 percent during the quarter, which helped push down the region's demand for warehouse-distribution space.
About 3.5 million square was absorbed during the quarter, slightly more than what was absorbed during the second quarter, according to the report.
The Inland region's industrial sector has now posted 16 consecutive quarters of positive net absorption and a decline in vacancy rates, according to the Colliers.
An absence of "big-box" buildings – 500,000-square-feet and larger – pushed vacancies in that category even lower. The vacancy rate in that category was only 4.4 percent, one of the lowest vacancy rates for any type of building in the Inland Empire.
"Demand for buildings in that size range is there, but construction has  been slow to catch up with that demand," said John Hollingsworth, Colliers' executive managing director and the overseer of its industrial property operations in greater Los Angeles. "There is a pent-up need for these large warehouse-distribution buildings, but the economic realities of the past few years have kept many major developers who are capable of constructing such large structures on the sidelines."
About 14.2 million square feet of industrial space is now under construction in the Inland region, according to Colliers.