Inland manufacturers stay loyal to the two-county region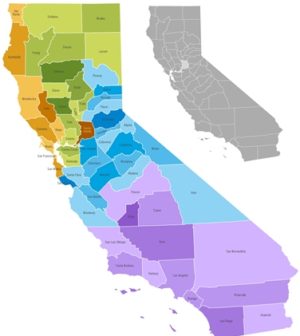 Despite high costs and what some believe is too much regulation, some local manufacturers say the Inland region is a good place to do business and they have no intention of leaving.
Tony Maglica is the personification of the American Dream.
Born in New York City in 1930 and raised on an island off the coast or Croatia, Maglica's family moved back to the United States during the Great Depression. He settled in Ontario when he was 20 years old.
Although he spoke little English, Maglica got a job as a machinist and bought a $1,000 lathe with a $125 down payment, which was most of his savings at the time. From that grew MAG Instrument Inc., the company he founded in 1974.
MAG Instrument makes heavy-duty flashlights used by police departments and U.S. military personnel. It operates out of its 700,000-square-foot headquarters in Ontario, an impressive manufacturing operation near Ontario International Airport.
Last week, IE Business Daily ran a series of stories on "All-American" manufacturing companies in the Inland Empire, businesses based here that we believe embody the America ideal of entrepreneur, innovation and "can-do" spirit.
MAG Instrument was an easy choice. It not only makes a high-end product that contributes to public safety, it takes much pride in the fact that all of its products are made in the United States, despite what the state of California believes.
California law says that, in order for a product made here to carry the "Made in the USA" label, at least 95 percent of its parts must have been manufactured in the United States.
That it puts MAG Instrument at a competitive disadvantage, because every other state uses the "preponderance" of parts standard recommended by the Federal Trade Commission.
A lot of consumers make their decision to buy based on whether or not a product was  made in the United States, according to Maglica.
"This is not a Democrat issue or a Republican issue, it's a people issue," Maglica said in August 2017, after Rep. Darrell Issa, R-Vista, announced he would sponsor legislation that would make federal trade standards the law of the land in all 50 states. "People need jobs, and the [95 percent requirement] is costing people jobs because it keeps me from expanding."
For Maglica, the Made in America dispute is another example of what he believes is the state legislature making life miserable for businesses  – and manufacturing businesses in particular  – with excessive regulations and unrealistic guidelines.
And yet, for all of Sacramento's perceived anti-business bias, Maglica says he has never considered moving a part of his operation out the country, or even out of California.
Maglica, who turns 88 this year, admits he could retire tomorrow a wealthy man. But he says he keeps MAG Instrument going because it's profitable and the people who work there need jobs. The state's 95 percent requirement regarding a "Made in America " claim is keeping MAG Instrument from attracting more business and expanding, which means it's keeping some people from working, Maglica has said.
Phenix Technologies Inc. in Riverside, one of the country's leading manufacturers of helmets worn by firefighters.
Founded in 1972, Phenix Technologies makes three basic fire helmets that are worn by fire departments in 20 countries. The company was recently recognized by the U.S. Department of Commerce for contributing to the expansion of U.S. exports, but it's determined to continue doing business exclusively in the United States.
"We've never thought about moving any of our operation out of the country," said Chloe Buchanan, the company's interactive marketing manager, last month."We're a family business, and we're totally an American-made product. We want to support the U.S. economy. And if you move out of the country you risk losing quality."
Action Embroidery Corp. in Ontario is in a similar position, said Ira Newman, company president.
The company, which designs and makes about 80 percent of the U.S. armed forces' official insignias, has a manufacturing facility in Florida where it employs about 80 people, but it has never considered moving any part of its operation outside the United States.
Action Embroidery is well-established locally –  it's been in Ontario since 1986 – and moving would be too expensive. Also, there's nothing more important to company officials than being able to put "Made in  America" on everything they make.
When Major League Baseball approached Action Embroidery about a possible deal to produce logos, company officials said no because the production would have happened outside the United States.
At the moment, manufacturing in Riverside and San Bernardino counties is on a roll: its manufacturing sector has expanded, without interruption, for the last year and a half, and the region's purchasing managers are more optimistic than they've been in years, according to the Institute of Applied Research and Policy Analysis at Cal State San Bernardino, which publishes a monthly report on Inland manufacturing.
Manufacturing jobs are crucial to the economy for a number of reasons, said Jay Prag, professor of economics and finance at the Drucker School of Management at Claremont Graduate University.
"They pay more, they encourage innovation and they tend to be more stable than other jobs," Prag said. "A typical manufacturer can't just pick up their operation and move. It's too expensive."