Inland manufacturing has grown for one full year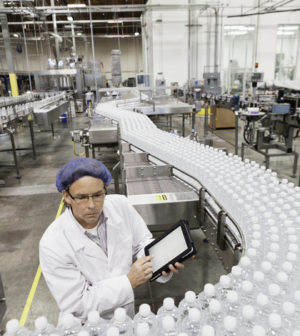 Manufacturing in the Inland Empire expanded for the twelfth consecutive month in December.
The region's purchasing managers index was 51 during the last month of 2017, one point above the 50 benchmark that denotes growth or no growth, the Institute of Applied Research and Policy Analysis at Cal State San Bernardino reported Wednesday.
Last month's index was down 3.7 points from November, but that drop is no reason for concern because manufacturing and the economy "remain comfortably in growth mode," the institute's monthly survey of Inland purchasing managers stated.
The report noted that a drop in growth is normal during December because some businesses close for the holidays. It also noted that December 2016 was much stronger than the two previous Decembers, when the index was 47.4 (2016) and 42.1 (2015).
Likewise, the drop in production – from 57.8 in November to 48.3 last month – was a seasonal decrease typical for the last two months of the year.
Confidence among Inland purchasing managers was also high. Forty six percent of those surveyed said they expect the local economy to improve during the next three months, while 54 percent said they expect it to remain the same.
No one surveyed said they expect the local economy to weaken during that time, according to the report.