Inland office market is improving, but there's a long way go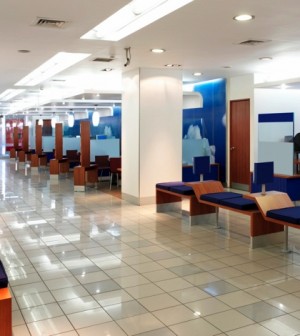 Look for vacancy rate to drop next year, but any "spec" development is a long way off
With the economy on the mend, some good things are expected to happen in the Inland Empire office market during 2014.
Vacancy should continue to drop, as more of the Class A and B space that has sat vacant during the recession continues to be absorbed, according to several of the market's veteran office brokers.
The trend of businesses moving up to better space within the market will continue, as they take advantage of the relatively low lease rates and the discounts on tenant improvements being offered by landlords.
In short, the Inland Empire office market is likely to remain a tenant's market during 2013, as landlords scramble to fill space and tenants take advantage of discounts.
Here is what is not expected to happen in the Riverside – San Bernardino County office market during 2014: any speculative development, which is the sign of a truly healthy market.
Anything office product that is developed will be strictly build-to-suit projects, according to brokers.
"We'll see net absorption because there is still so much space out there to absorbed, but unfortunately I don't think we'll see any [speculative] development," said Joe Cesta, managing director of CBRE Group Inc.'s Ontario office. "When we do, then we'll know the economy is back."
Although it's not back to pre-recession levels, the Inland office market is improving. Overall vacancy declined to 14.4 percent during the third quarter, down from nearly 17 percent year-to-year, according to Voit Real Estate Services.
Most Inland brokers consider a 10 percent vacancy rate acceptable for the region, which was still maturing when it was stopped dead after the recession hit in 2008.
Average lease rates in the two-county market were $1.75 a square foot, up 3.5 percent from the third quarter of 2012, according to Voit.
But there was only 28,000 square feet of office space under construction in Riverside and San Bernardino counties at the end of the third quarter, and as long as vacancy remains in double digits, developers won't be in a hurry to build anything without signed tenants.
Much of the office space that has been leased in Riverside and San Bernardino counties during the past few years has gone to government clients, and that trend might not last much longer, Cesta said.
Still, the local job market is picking up. Unemployment in the two-county region dropped from 10.4 percent in August, to 9.8 percent in September and October, only the third time since the recession started that the Inland jobless rate has dropped into single digits, according to the state Employment Development Department.
Job growth ultimately drives the office market, and the recent drop in unemployment combined with the region's available office space means Inland office brokers should be reasonably busy this year, according to one broker.
"It's accurate to say that 2014 is going to be a lot like 2013, but I think that 2013 was a good year," said Tom Pierik, senior vice president with Lee & Associates Ontario. "We're below 20 percent vacancy, which is still high but it's better than where we were. The market got close to 25 percent [vacancy] at the worst part of the recession."
Pierik, who said he's "very optimistic" about where the Inland office market is headed, is probably as qualified as anyone to discuss the difficulties of leasing high-end office space in today's Inland Empire market.
He and Dave Mudge, also a senior vice president at Lee & Associates, are marketing Citrus Tower, a six-story structure at the southeast corner or Lime Street and University Avenue in downtown Riverside.
That Class A property, developed by Regional Properties Inc. in Beverly Hills, went on the market in April 2012 amid much optimism and fanfare, despite the fact that the Inland office vacancy was then about 20 percent.
Citrus Tower would stand out in any market, even Los Angeles or Orange County, both of which have multiple high-end office properties. It has 140,000 square feet of space, is next to Interstate 215, features underground parking and is within walking distance of the Riverside Civic Center, Convention Center and the state and county court buildings.
The building's sixth floor offers a 360-degree view that takes in all of downtown Riverside, including a close-up view of the Mission Inn. Space rents at $3.10 a square foot on the first five floors and $3.45 a square foot on the top floor, well above the average asking rates for office space throughout the rest of the Inland Empire.
After 20 months on the market, only one tenant has set up shop inside Citrus Tower: the law firm Best, Best & Krieger, which has all of the fifth floor and half of the fourth, about 35,000 square feet.
Despite some interest from several potential tenants this year, the rest of the building sits vacant, waiting for someone who wants to occupy premium office space in the heart of the Inland Empire.
There are no plans to lower the lease rates, Pierik said.
"It might not fill up next year, but we expect to see some activity there," Pierik said. "The office market hasn't turned around as quickly as we thought it would, but we aren't losing any transactions because of the lease prices."
The Ontario-Rancho Cucamonga and Riverside markets will likely absorb space faster than other submarkets, including Temecula-Murrieta and San Bernardino, said Vindar Batoosingh, senior vice president and an office specialist with CBRE Group Ontario.
The days of property owners picking up most of the tab for tenant improvements or offering six months free rent are probably done, Batoosingh said.
"We're still seeing concessions, but not like we used to," Batoosingh said. "I think we'll see small deals in 2014, and I think overall we'll have a good year. A lot of the space that's available is in pretty desirable locations."