Inland office market might be stronger than it appears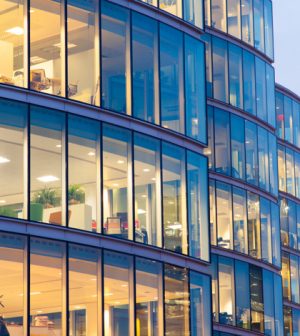 The numbers aren't through-the-roof, but there's reason to believe the market might be stronger than the data indicates.
On the surface, the Inland Empire office appears to be plodding along, keeping its head above water but not accomplishing much else.
The first quarter numbers from two major brokerages tell a similar story.
Vacancy was 9.5 percent, a 1.2 percent year-over-year drop, according to Newmark Knight Frank, a global commercial real estate firm.
Average rent was $1.71 a square foot, up four cents compared with the first three months of 2017. Net absorption of office space was 121,003 square feet, down from 182,172 square feet.
Total inventory was 31.1 million square feet, unchanged from the previous year, a sign that brokers were still filling existing space and that no office buildings were being on "spec."
CBRE posted similar numbers: 10.7 percent vacancy, net absorption of 59,167 square feet, average lease rates of $1.97 per square feet and no new construction.
Perhaps the best news to come out of the first quarter was that, as of March 31, the Inland Empire's office market has had positive net absorption dating back to 2012, a six-year run.
Taken together those are strong numbers, although nothing spectacular. They certainly don't come close to matching the industrial numbers put up every month in the two-county region, which are as strong – especially in vacancy and net absorption – as any industrial market in the United States.
Speculative building, the sign of a strong and expanding market, has been out of the question since 2007 and 2008, when the economy collapsed. So much office space was available in Riverside and San Bernardino at the time that brokers are still trying to fill it, so there's been no reason to build anything new.
Even the most optimistic analyst doesn't see that changing anytime soon.
But the market is still turning, and it could be on the verge of a major breakthrough.
It's possible that the first quarter numbers, which were compiled earlier this month and released about two weeks ago, aren't entirely accurate, and that they were effectively outdated when they were released.
Several local brokers believe that might be the case.
"The market is definitely improving, and it may be stronger than the numbers," said Rick Lazar, senior vice president with Caldwell Banker Commercial in Redlands. "We're getting more and more absorption, even though we haven't had any new development in 10 years. That's pretty impressive.
Lazar, who deals primarily in office and retail properties, is working on three office deals in the Hospitality Lane area of San Bernardino, something he said he hasn't done on years.
"It's a very strong market right now, and if it continues it will be a big plus for the whole region," Lazar said. "When lenders are pushing construction loans, which is what we're seeing now, you start to see office space fill up."
CBRE's five-page report on the first quarter noted that the Inland office market began this year slowly, as several leases expired and there wasn't enough new activity to fill those spaces. Two major move outs in Ontario also led to negative net absorption on the west end, but the region still has one of the fastest growing populations in the United States, which will help fill more office space over time.
"A lack of development and increased tenant demand, combined with population growth, make the Inland Empire an attractive market for tenants," the report stated.
The report also noted that medical office users signed some of the largest leases in the Inland Empire during the first quarter, and that Redlands was the region's top office destination, having absorbed nearly 61,000 square feet of space.
Office activity in the two-county region has improved steadily since five or six years ago, when it was recording vacancy rates of 15 to 20 percent and any absorption it was getting could be attributed to one or two especially large transactions.
"The local market did a lot of business in the first quarter of this year, and I think there's a good chance it will do even more in the second quarter," said John Bibeau, vice president with CBRE Ontario. "Right now, the Inland Empire is creating jobs. It's even outperforming the Silicon Valley, and jobs are one of the keys to creating office space.
"It's also true that the numbers lag by about 90 days."
The region's job expansion – roughly 55,600 jobs added between February 2017 and February of this year  – has been varied enough so that the next downturn won't damage the Inland office market as severely as the previous one did.
"It's not like it was before, when so much of the local economy was based on housing," Bibeau said. "The Inland economy is a lot more diverse now than it was 10 years ago."
As for speculative development, don't look for any soon.
"The best you might see is something gets built when it's 50 percent pre-leased, and even that won't happen for awhile," Lazar said.