Inland office market should perform well in 2019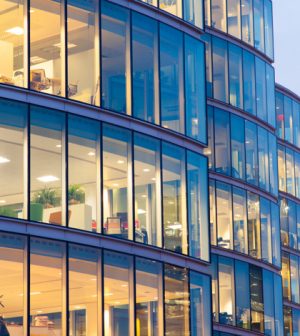 Speculative projects aren't on the horizon, but otherwise absorption should continue and vacancy should drop, according to several local brokers.
The Inland Empire office market might be one of the most unusual office submarkets in California, if not the United States.
The office market in Riverside and San Bernardino counties absorbed 395,000 square feet of space during the first nine months of this year, including 157,000 during the third quarter, according to CBRE. 
Those are solid numbers that a lot of places would love to have. Not every submarket can claim to have added nearly 400,000 square feet of office space during the first three quarters of 2018, so by no definition is the Inland office market under performing.
What makes those numbers unusual is that the region has added all that space without one speculative office project being built within its borders. 
The last time that happened was about 10 years ago, when the Class A Citrus Tower project went up next to the 91 Freeway in Riverside.
That so much space can come online without a single building being built is a reflection of how much local office construction there was before the onset of the Great Recession, a event that stopped the Inland office market cold.
It also shows how many entities want to do business here, said Rick Lazar, senior vice president with Coldwell Commercial Banker Commercial Real Estate in Redlands.
"The Inland Empire has been a consistent office market in the past few years, and it's probably going to stay that way in 2019," said Lazar, a broker -primarily in office and retail – in the Inland region for several decades. "There are some tremendous opportunities in the Inland office market, and the smart people are taking advantage of them because they know they aren't going to be there forever."
On the downside, Lazar doesn't believe that 2019 will finally be the year that speculative office development returns to the Inland Empire.
"Absolutely not,' Lazar said. "It won't happen because the lease rates aren't high enough. They need to be a lot higher in order for a speculative project to be profitable. But it's still a good market."
All indications are that the Inland office market will finish this year strong. In addition to the absorption numbers, the market's vacancy rate hit single digits during the third quarter – 9.3 percent – down from from 11.7 [not adjusted] year-over-year, according to CBRE.
Office vacancy, which reached its peak in in February 2011 when it hit 23.2 percent, has dropped about 10 percentage during the past 10 years. 
CBRE's third quarter office report stated that the local market "moved in concert with positive developments to the region's retail, residential and industrial sectors. [Everything point[s]  towards the Inland Empire's evolution from a tertiary market into a desirable destination for millennials."
The report also noted that office lease rates averaged $1.96 a square foot during the third quarter, a modest four-cent increase compared with one year earlier.
That vacancy is down to single digits, and appears to be staying there, is a good sign for 2019, said John Bibeau, vice president with CBRE Ontario.
"I don't like the expression 'slow but steady,' but that's what the office market is right now,' Bibeau said. "The  fundamentals are solid, and what we're doing now we've been doing for the past 10 years. It's not like the market is doing well because it's reacting to an overheated housing market."
Vacancy is likely to remain  flat in 2019, with a half or three-fourth of a point drop at the most, Bibeau said.
However, Bibeau sees lease rates creeping up to around $2 a square foot next year and absorption hitting at least 400,000 square feet, although he calls that a conservative estimate.
Downtown Riverside, Moreno Valley, Chino, Chino Hills and the area around Ontario International Airport will continue to see much office leasing in 2019, Bibeau said.
Bibeau is mildly optimistic about speculative development. "I doubt we'll see any [in the Inland Empire] next year, but we could see some on the eastern end of the San Gabriel Valley, and from there could be some spillover,"  he said. "There could be some [applications] on 'spec' projects in the local market next year."
With or without speculative development, the Inland Empire's office market won't take a step backward in 2019, Bibeau said.
"I don't see anything that could cause problems," Bibeau said. "I know there's some concern about tariffs but I don't think that will be an issue. We have a much more diverse economy than we had 10 years ago. Back then it seemed like all of my [office] clients had something to do with the housing industry, but it's not like that now. We aren't too dependent on any one [economic] sector anymore."