Inmates receive college degrees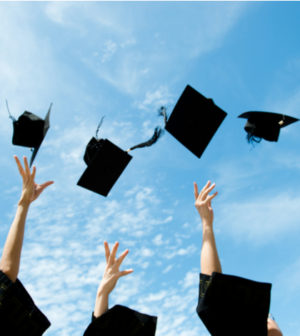 Norco College has held the first graduation ceremony for its Prison Education Program.
The ceremony, held Friday at the medium-security California Rehabilitation in Norco, saw 28 students receive degrees in business administration, psychology and sociology, according to a statement.
Six of the students graduated with distinction. Some students will continue their studies with help from the Pitzer Colleges, while others will attend a California State University to complete their bachelor's degree.
"You studied hard, you applied yourself, and you made it," Monica Green, Norco College's interim president said in the commencement address. "Most importantly, you never gave up. If you had, you would not be sitting here today. Students face a number of different challenges, but what you have in common is that you persevered through those challenges and your efforts have paid off."
The Norco College Prison Education Program is meant to reduce recidivism by preparing students to join the workforce. It's also meant to reduce unemployment and crime. A recent study by RAND, a nonpartisan think tank, found that prison education reduces recidivism – parolees who commit a crime and must return to prison – by 43 percent, according to the statement.