Jack in The Box, surrounding land sold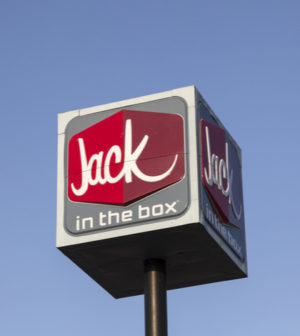 A Jack in the Box restaurant in Highland has been sold.
Located at Base Line Street and Seine Avenue next to Interstate  210, the property sold for $2.7 million, CBRE announced Monday.
The seller was Evergreen Devco, a Los Angeles real estate company represented by CBRE. The buyer, a private investor in San Diego whose name was not released, bought the restaurant and some surrounding vacant land – .71 acres – to add to its portfolio, according to a statement.
More than nine offers were made on the property. With this transaction, CBRE's National Retail Partners-West has closed 333 deals since the start of 2012 for a combined $5.4 billion.
In total, the team has completed more than $11.4 billion in retail transactions, according to the statement.