Kelly to step down as school superintendent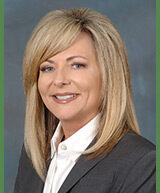 Nancy Kelly, superintendent of the Upland Unified School District, is stepping down.
A 37-year education employee, Kelly will retire June 30, seven years after taking the job, according to a statement.
Kelly is credited with improving the district's finances, which were in poor shape when she took over.  Within one year, the district received positive certification from the San Bernardino County Superintendent of Schools for meeting its financial obligations.
"Our commitment to every student every day is embedded in everything we do – from the college-going culture we've created to the wellness and support systems we have in place," Kelly said in the statement. "My greatest joy comes in knowing that every student who graduates from our district is better prepared for the challenges and opportunities that lie ahead."
Among the district's achievements during Kelly's tenure is an increase in the percentage of high school seniors completing  A-G requirements, courses that make them eligible to apply to the California State University and University of California systems.
That number went from from 32 percent in 2013, the year Kelly began, to 57 percent last year, according to the statement.