Konica Minolta division to move to Riverside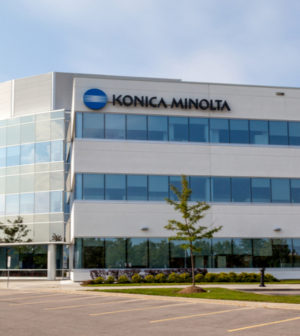 A division of Konica Minolta Inc., the Japanese multinational technology company, is coming to Riverside.
Konica Minolta Business Solutions U.S.A. will become part of the city's recently formed Innovation District, bringing with it 75 corporate, administrative and technical staff, according to a statement released Thursday by the city.
"We are excited to strengthen our presence in the Inland Southern California region and make Riverside – specifically the Innovation District – our new [Inland Empire] headquarters," said Lyon Peraji, market vice president for Konica Minolta in Southern California, in the statement. 
Konica Minolta has signed a 10-year lease to occupy roughly 10,000 square feet in the Citrus Tower, a Class A office building at 3390 University Avenue in downtown Riverside. The company will begin occupying that space next month, and it plans to expand to more than 100 employees in the next two to three years.
The lease can be extended after five years. Financial terms were not disclosed.
Konica Minolta Business Solutions U.S.A. is based in Ramsey, N.J., according to the company's website.
"This is one example of the job growth that we are seeking through the creation of the Innovation District," Mayor Rusty Bailey said in the statement. "We are fortunate to have so many assets located within [the district], which positions us well for additional economic growth within the district in the future."
Bailey and the city council created the district to spur economic development and investment in Riverside, and to provide quality jobs for residents.
The district is in a three-square-mile area that includes part of downtown, portions of North Main Street and the industrial area north of Third Street. It's also close to UC Riverside and the California Air Resources Board labs and testing facility. 
Approximately 1,700 businesses are located there, including SolarMax, Luxfer and GAR Laboratories, according to the statement.