La-Z-Boy to shutter manufacturing facility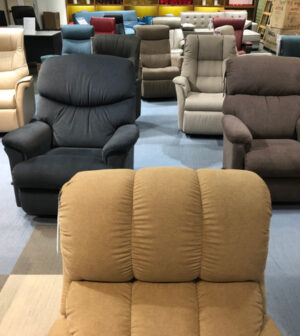 La-Z-Boy is closing its upholstery manufacturing facility in Redlands, taking with it 350 jobs.
Production from the Redlands operation at 301 Tennessee St. will be spread among the company's other North American manufacturing facilities, according to a company statement.
"We regret the impact these actions will have on those employees affected and will provide outplacement assistance during the transition period," said Kurt L. Darrow, president, chairman and chief executive officer of La-Z-Boy Inc., in the statement.
"However, after an in-depth review of our supply chain … we determined these moves will further optimize our operations and strengthen our competitive positioning in the marketplace."
Opened in 1966, the Redlands manufacturing facility covers 200,000 square feet. It accounts for about 10 percent of the company's upholstery production, according to the statement.
The location will be put up for sale after the closing. No closing date was announced.
La-Z-Boy, which makes recliners, classic [high-leg] recliners and motion sofas, has 3.7 million square feet of manufacturing space in North America that employs about 5,000 people, according to the statement.