Land purchase means homes for Chino Hills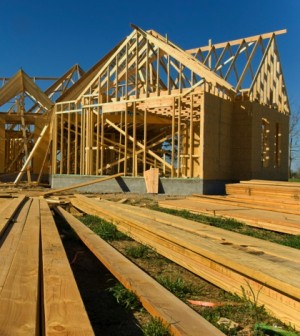 An Irvine homebuilder will build 94 single-family homes in Chino Hills.
The Stratham Group of Companies has bought an 11.8 acre parcel on the east end of the city for an undisclosed sum, said Les Whittlesey, founding principal with WD Land in Irvine.
WD Land helped arrange the sale, which was announced today. The transaction took about 18 months to negotiate, Whittlesey said.
Stratham Group bought the land from Chino Riverside Associates LP, an investment group in Costa Mesa. The property, at Riverside Drive and Fern Avenue, is open space that is close to being ready for development.
Chino Hills residents voted last November to change the property's designation from commercial to residential.
"It's a great piece of property," Whittlesey said of site immediately north of Euclid Avenue. "There' s already too much commercial on that side of the city, so this project will balance things out, which will be good for the community. It will also bring more people into the area."
Construction is expected to start this summer and be finished during the first quarter of next year. Prices for the three to four-bedroom houses will start around $400,000 and top out at around $550,000, Whittlesey said.
WD Land, formerly Whittlesey Doyle, is a land brokerage company that specializes in the sale of residential infill parcels. It has helped negotiate 500-plus transactions, many of them in the Inland region, worth more than $3.5 billion during its 20 years in business, according to the company's website.