Leadership California elects new board member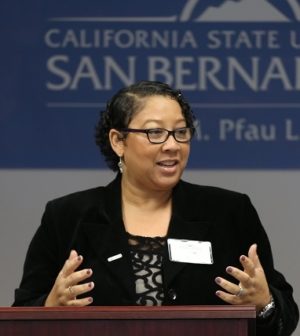 Kimberly Shiner has been elected to Leadership California's board of directors.
Shiner, associate vice president of Cal State San Bernardino's Division of University Development, began her three-year term Jan. 1, according to a statement.
Leadership California is a Sacramento-based network of approximately 1,600 women that works to advance the cause of women in business and public policy.
"It is an honor to be selected for the Leadership California board of directors and to work with such strong, accomplished women," Shiner said in the statement. "I look forward to serving the board, building connections and helping women throughout the state reach the highest levels of success."
Before joining Cal State San Bernardino, Shiner spent 14 years in administration at USC. She also participated in the Inland Empire Economic Partnership's Regional Leadership Academy and has worked with the African American Board Leadership Institute in Los Angeles, according to the statement.