Local beef jerky maker introduces new products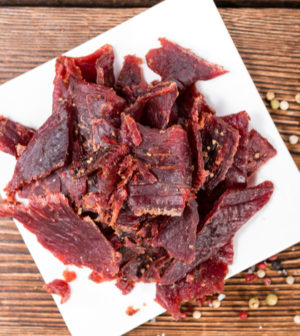 A San Bernardino company that makes gourmet jerky, meat sticks and meat bars has launched three new products.
Cayenne Beef Bars, Herb Citrus Turkey Bars and Sweet BBQ Pork Bars all feature lean cuts of 100 percent grass-fed beef or antibiotic-free turkey or pork, according to a statement released by Country Archer Jerky Co.
All three are made of "clean ingredients" and are paired with collagen peptides, a protein that increases energy and improves general health. Each contains 15 grams of protein three grams of sugar and 120 to 140 calories.
A 1.5-ounce Country Archer bar has a suggested retail price of $2.99.
Country Archer's products are available at retail stores nationwide, including Target, 7-11, Sprouts, and Lucky's Farmers Market. All are free of nitrites, nitrates, MSG, gluten, antibiotics and added hormones, according to the statement.