Local manufacturing makes a small rebound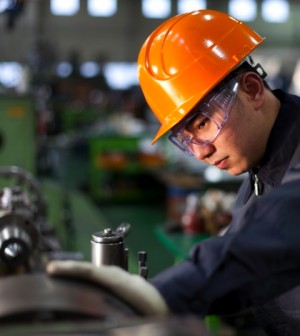 Manufacturing in the Inland Empire perked up during September, breaking a two-month downturn, according to data released this week.
The two-county region's purchasing manager's index – which measures the health of the manufacturing sector through several indicators, including new orders, inventory, production and deliveries – was 53.0 last month, according to the Institute or Applied Research and Policy Analysis at California State University, San Bernardino.
Any ranking of 50 or above is considered a sign that manufacturing is increasing.
However, it takes three consecutive months to establish a trend, and there are so many black clouds on the economic horizon – the latest being the shutdown of the federal government Wednesday and the looming battle regarding the debt ceiling – that it's difficult to be optimistic about the short-term future, said Barbara Sirotnik, director of the institute.
"I see a lot of variables in the manufacturing sector now," Sirotnik said Thursday. "You have the Affordable Care Act, sequestration, and now the situation with government shutdown. All of those things can affect manufacturing during the next few months."
The institute sends out its questionnaire to manufacturers in Riverside and San Bernardino counties on the 20th of the month, well before the shutdown happened. The same survey today might yield a more negative result.
"If this goes on it will start costing people their jobs," Sirotnik said. "That could squelch the whole economy, not just the manufacturing sector."
Purchasing managers in the Inland region remain cautious about the immediate future of the local economy, with 31 percent saying they expect it to get weaker during the next three months. Twenty-four percent said they expect the Inland economy to get stronger, while 45 percent said they expect it to remain the same during that time, according to the index.