Local mayor named to federal panel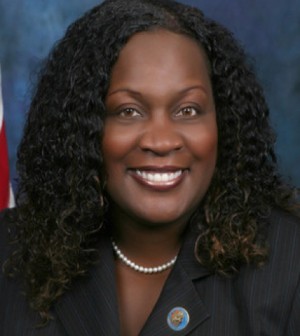 Fontana Mayor Acquanetta Warren has been appointed to the U.S. Intergovernmental Policy Advisory Committee.
Warren will help advise the Office of U.S. Trade Representatives on trade policy between the state and local governments and the United States, according to a statement.
Her four-year term began April 4.
"I understand the importance of international trade and how it affects our area," Warren said in a statement. "We, in Fontana, are focused on attracting international trade not only to our city, but the region as a whole."
The advisory committee, better known as IGPAC, was formed by Congress in 1974. It advises and recommends policy to trade representatives and member's of the president's cabinet, according to the statement.