Logistics company leases building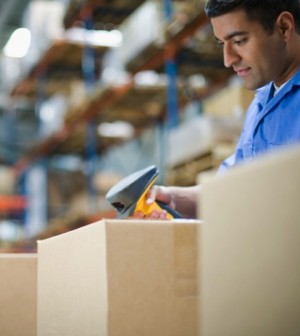 A company that rents high-tech pallets for the logistics industry has leased an industrial building in Riverside.
Intelligent Global Pooling Systems signed a $5 million agreement on the property at 14855 Innovation Drive in the Majestic Business Center, according to Colliers International.
The transaction, which was completed earlier this month, is for five years.
IGPS plans to occupy the entire 225,000-square-foot building, according to Colliers International, which represented IGPS in the negotiations. The
number of employees was not released.
Based in Orlando, Fla., IGPS has warehouse-distribution facilities throughout the United States.
The company bills itself as the first pallet rental service that provides pallets with embedded radio frequency technology. Beside making it easier to prevent theft, the technology allows companies whose products have expiration dates to know exactly their products are at every step in the supply chain.