"Made in USA" battle heats up again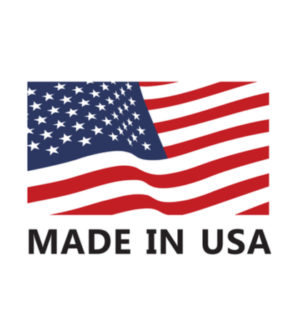 Another federal legislator will take up Ontario-based Mag Instrument's battle to put "Made In USA" on its products. Bipartisan support will be needed, according to a company spokesman.
Another Inland Empire congressman is taking up the "Made in USA" battle being waged by one of the region's most prominent manufacturers.
Rep. Pete Cook, R-Yucaipa, plans to reintroduce the Reinforcing American-Made Products Act when the new Congress convenes next year, according to a statement recently released by his office.
That bill failed to make it out of committee when it was introduced in the Senate last year by Sen. Mike Lee, R-Utah.
Earlier this year, the bill didn't make it to a committee debate when it was place before the House by Rep. Darrell Issa, R-Vista.
Issa, who is retiring from Congress, was trying to help Mag Instrument Inc. in Ontario, which makes heavy-duty flashlights used by law enforcement and the military.
Anthony Maglica,  founder and owner of Mag Instruments, wants to put "Made in USA" on the flashlights and other products his company makes. Although patriotism is partly what motivates him, being able to put "Made in USA" on his products would also help business, according to Maglica.
"You might be surprised how seriously some people take this," Magilca said in August when Issa was preparing to introduce his legislation. "A lot of people want to see "Made in USA  on the products they buy."
However, Mag Instrument is unable to do so because of a California law that requires at least 95 percent of a product to have been made within the state. That law is more severe than the other 49 states, which require only a "preponderance" of a product's part be made here in order to carry the "Made in USA" or "Made in America" on its products.
That standard matches up with the Federal Trade Commission regulations, which is the correct way to approach the issue because it establishes one national guideline, said Lou Desmond, Mag Instrument spokesman.
"Of course the federal government should set the standard," Desmond said. "Who else would? You need to have one set of regulations on something like this."
In Mag Instrument's case, it can't claim its products are made in America because a couple of parts that make up his flashlights – most notably an O-ring produced in Taiwan – are manufactured elsewhere.
This not only hurts California businesses, it can also harm businesses in the other 49 states who sell their products here. That's because if they do so while claiming their goods were made in the United States – but fail to meet the state's 95 percent manufacturing standard – they can be sued for violating California law.
Mag Instrument did put "Made in USA" on its flashlights but stopped doing so in 2004 after an Oregon company lost a multi-million dollar lawsuit in connection with California's 95 percent law.
"This is an underwater iceberg that no one can see, but it can trip up anyone who wants to do business in California," Desmond said. "A lot of businesses outside the state don't even know about it. It has a lot of unintended consequences."
The 95 percent law was passed in 1961, and it's origins are unclear. It could easily have ended up a law that was on books but never enforced had some attorneys not discovered it, said Jay Prag, professor of economics and finance at the Drucker School of Management at Claremont Graduate University.
"There are lawyers who live for this kind of stuff," said Prag, who has consulted for Mag Instrument, and who also wrote an op-ed piece, on the company's behalf. "They sue people just to have something to do. It's how they make their living."
While there may have been a reason for the 95 percent standard in the early 1960s, today it makes no sense, Prag said.
"It's like one part of a company telling another part of a company how to do business instead of the two of them working together," Prag said. "It's unprecedented."
Cook's bill will be "substantially similar" to the measure Issa tried to get passed, according to the statement released by Cook's office.
It will argue that California has an "arbitrary threshold" that "effectively govern(s) how interstate commerce is regulated with regard to "Made in USA" labeling throughout the country."
If passed, Cook's legislation will create one standard for "country of origin" labeling, which will give manufacturers more incentive to make their products in the United States and to use more U.S. goods and resources during production.
Although the new congress makes it tougher to predict, there is a good chance that Cook's legislation will pass, according to Desmond.
"We need bipartisan support to get this passed, and we're confident we can get that, especially in the House," Desmond said.