Major distribution center planned for Rialto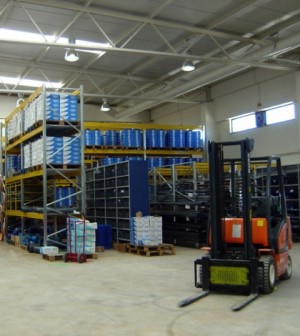 A Newport Beach real estate company will develop a major warehouse-distribution facility in Fontana on property where an egg ranch is located.
DCT Industrial Trust Inc., which develops and manages big-box logistics projects in the United States and Mexico, has bought the property at 15750 Jurupa Ave., a site occupied by E&M Ranch, said Bud Pharris, regional vice president with DCT Industrial.
Pharris declined to say how much DCT Industrial paid for the 45-acre site, which is near the intersection of Interstates 10 and 15 in an area zoned for industrial use.
"We paid a fair-market share," Pharris said. "It's a good location for this kind of project.  It's close to the freeways, and it's more on the west end so it's closer to the ports."
E&M Ranch, which has reportedly been in business since the mid-1970s, will move to another location when its lease expires at the end of next year.
DCT Industrial will then build a 970,000-square-foot warehouse-distribution operation on the site, a process that is expected to take six to eight months, Pharris said.
With no signed tenants, it's not clear whether the project will be a conventional warehouse-distribution facility or an e-commerce center that delivers products ordered online by consumers directly to their homes, often on the day the order is placed.
"It could end up an e-commerce center, because e-commerce is really taking over," Pharris said. "But it could also end up a regular distribution center, it depends on what tenants are out there."