Major job fair slated for Ontario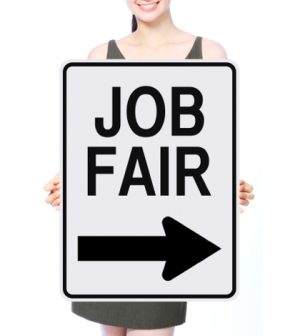 Nearly 100 businesses are expected to attend the 2018 West Valley Regional Job Fair, which is scheduled to be held Sept. 26 at the Ontario Convention Center.
The Ontario gathering is one of three regional job fairs held annually by the San Bernardino County Workforce Development Board, according to a statement.
Last year, more than 230 businesses and 2,200 people looking for work attended all three events.
"This is an ideal environment for businesses looking to expand," said Tony Myrell, chairman of the development board, in the statement. "The opportunities for businesses and employees in San Bernardino County is unprecedented.
"We've got a workforce that skews younger and is better educated and better trained than ever before."
The job fair will be held from 4 p.m. to 7 p.m. The convention center is at 2000 E. Convention Center Way, immediately south of Interstate 10 off Vineyard Avenue.
Employers are asked to RSVP no later than Sept. 24 by calling 1-800-451-JOBS.
Job seekers are urged to bring resumes and dress as if they're going to an interview. They should pre-register at https://2018wvjobfair.eventbrite.com. Employers may pre-register at https://conta.cc/2niUYkd.