Major residential development opens first neighborhood of second phase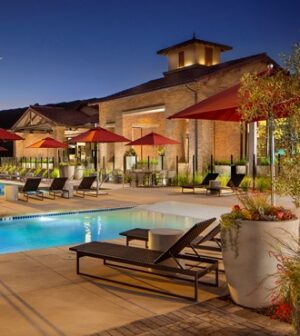 Foremost Companies
Foremost Cos. In Irvine, a land investment firm that buys and sells high-end properties to residential and commercial developers, held a grand opening Saturday for a project it helped develop in Temescal Valley.
Fieldcress is the first neighborhood in the second phase of Terramor, a master-planned community which will have 1,443 single-family homes and 16 neighborhoods when it's completed, according to a statement.
Built next to Terramor Commons Par, Fieldcress has 93 two-story residences that range from 2,800 to 3,000 square feet.
They have up to six bedrooms and four bathrooms, gourmet kitchens, covered patios and garages that can accommodate two or three cars.
Prices start in the low $500,000s, with residences open to people of all ages. Fieldcress is being built by M.D.C. Holdings Inc. in Denver, which does business as Richmond American Homes.
Four of the five neighborhoods in Terramor's first phase still have houses available for both senior and all age residents. Model home tours of all neighborhoods are available daily from 10 a.m. to 6 p.m. 
For additional information about Terramor and Fieldcress, please visit https://www.terramor.com.