Mall lands major retailer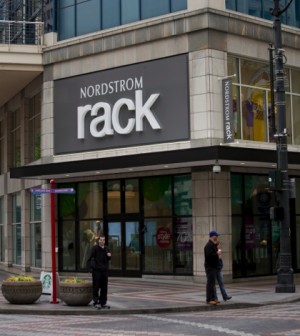 Nordstrom Rack has opened at Riverside Plaza.
The store at the city's oldest shopping mall welcomed more than 850 shoppers Thursday, according to a report originally published by The Press-Enterprise.
Nordstrom Rack is the discount version of Nordstrom, the popular high-end retail chai. It sells many of the same brands as a regular Nordstrom, but at discounts on some items of 30 to 70 percent.
Riverside Plaza, which opened in 1956 and has undergone several major renovations, was bought by Phoenix-based Vestar two years ago. Since then Vestar has been conducting a $12 million restoration of the facility, including upgrades in landscaping, and sidewalks and more parking and outdoor
seating, according to the report.
Marshalls and Jo-Ann Fabrics and Crafts are scheduled to open next month. When they do, those two stores along with Nordstrom Rack will have filled the space that was once occupied by Harris/Gottschalks and was the first home of Forever 21, according to the report.