Manufacturing conference scheduled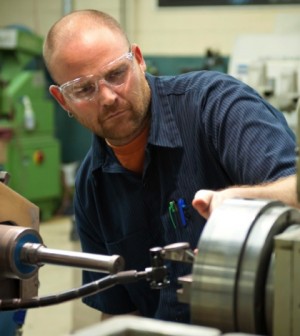 The Manufacturer's Council of the Inland Empire will hold its annual summit this Thursday at the Riverside Convention Center.
The event will include two keynote speakers: Ed Tackett, director of the National Science Foundation Center for Rapid Technologies at UC Irvine, will address the morning session and Charles E. "Gus" Whalen, chairman of the Georgia-based Warren Featherbone Foundation, will address the afternoon luncheon session.
Tackett will address "addictive manufacturing" and the opportunities for growth made possible by advances in technology.
Whalen, a leading manufacturing authority, will discuss his family's 130 years in manufacturing, during which time they've made everything from children's clothing to women's corsets, according to a statement.
One dozen breakout sessions will be held, including sessions on retaining top employees, replacing older workers and finding markets in other countries.
Awards will also be given out during the luncheon to the Inland region's most innovative manufacturers, according to the statement.
The conference will run from 7 a.m. to 3 p.m. For more information, including how to reserve tickets, please visit http://mfgcouncilie.com/.