Manufacturing Summit Speaker Announced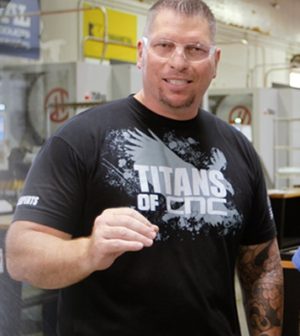 Titan Gilroy, founder of a machine shop in Northern California that makes parts for the aerospace industry, will speak at the 7th annual summit of the Manufacturers' Council of the Inland Empire.
Gilroy, who started the Titans of CNC Academy in Rocklin 13 years ago, will speak on the future of manufacturing, according to a statement.
"Titan has an inspirational story to tell," said Debbie Smith, the summit's chairwoman, in the statement. "He is working to promote manufacturing to young people as well as the 'Made in America' mantra."
The summit is scheduled to be held Thursday, Feb. 15, at the Ontario Convention Center. Doors will open at 7 a.m. and the event, which will include breakout sessions and additional speakers, will conclude at 2 p.m.
To purchase tickets visit http://mfgcouncilie.com/.