McNaboe elected president of SBCTA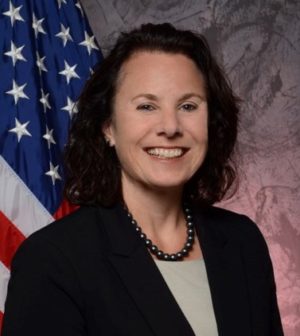 Grand Terrace Mayor Darcy McNaboe has been named president of the San Bernardino County Transportation Authority.
McNaboe was elected to serve as vice president of the authority last year, and was then promoted to president to complete the term vacated by San Bernardino County Supervisor James Ramos, according to a statement.
Ramos left when he was elected to the state assembly.
McNaboe was elected by a unanimous vote of the board of directors. During the same meeting, Colton Mayor Frank Navarro was elected to serve as vice president.
McNaboe has been an authority board member since 2015. She has served as chair of the authority's metro valley study session and general policy committee, according to the statement.