Mediator to help resolve grocery dispute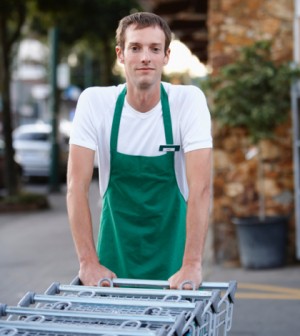 A federal mediator has been summoned to help solve the ongoing labor dispute between the United Food & Commercial Workers Union and three of the largest supermarket chains in Southern California.
A spokesman for the Federal Mediation and Conciliation Service confirmed that someone from that organization will participate in the talks, which began more than two months ago and have shown virtually no signs of progress, according to a report first published in The Press-Enterprise.
Both sides have agreed to extend the union's contract to May 11, and to extend it indefinitely after that if need be, until an agreement is reached. The contract expired six weeks ago, but union members agreed to keep working under the terms of that contract until a new agreement is reached.
The union, which represents about 60,000 grocery store workers in Southern California, is currently negotiating a labor agreement with Vons, Ralphs and Albertsons. San Bernardino-based Stater Bros., the largest private employer in the Inland Empire, is negotiating separately with the union.
A federal mediator has been needed to help resolve the last disputes between the union the Southern California grocery store chains, in 2002, 2003 and 2011.
A mediator can only bring sides together to try to resolve a dispute; it cannot force one side to accept an agreement, except in an emergency, according to the report.