Military doctors help Riverside County fight pandemic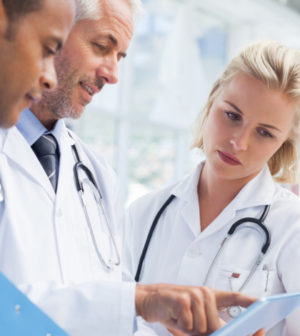 A group of doctors and nurses are providing support to medical personnel at Eisenhower Health hospital in Rancho Mirage.
The doctors, physician assistants, critical care nurses and respiratory technicians arrived at Eisenhower Health Thursday and will help with the COVID-19 outbreak, according to a statement by Riverside County.
The medical team, all active military personnel, is part of a request by the state of California to the U.S. government to provide help at medical facilities throughout the state. 
"The hospital is nearing capacity in our ICU and on our Covid-19 units," says Dr. Alan Williamson, chief medical officer at Eisenhower Health, in the statement.  "We are approaching 80 percent of bed capacity but are at virtually 100 percent of our staffing capacity. This [help] comes at a critical time."
Federal medical teams are assisting healthcare facilities in other California counties, according to the statement.