Mission Inn looking for tour guides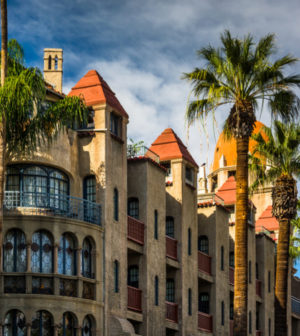 The Mission Inn Foundation is recruiting anyone interested in being docents at the Mission Inn Hotel & Spa.
Training classes for the unpaid positions are held from September through April, said Nanci Larsen, the foundations director of audience development.
Docents – also known as guides – conduct 75-minute tours of the historic hotel and spa in downtown Riverside, visit other Southern California historic sites, conduct education forums every quarter and stay at the hotel at a reduced rate during the annual docent sleepover.
The program, which is 35 years old, has 150 members and will take as many volunteers as it can get, Larsen said.
"We get people from all walks of life," said Larsen, who has been a Mission Inn docent for 15 years. "We get doctors, lawyers, retired people, just about anyone you can think of."
The foundation was incorporated in 1976 to help preserve and restore the hotel, which began as a boardinghouse in 1876 and is now a member of Historic Hotels of America. It also managed the facility when it was owned by the Riverside Redevelopment Agency.
Today, the Mission Inn & Spa is owned by Duane and Kelly Roberts.
Docent applications will be accepted through July 31. Application forms are available at the Mission Inn Museum. They can also be obtained by mail through the foundation or downloaded at www.MissionInnMuseum.org.