Montclair Place to host photo show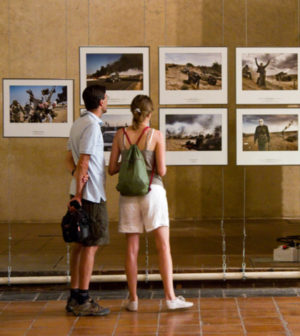 Montclair Place will again host the Chaffey College Spring Photography Show.
The exhibition, which will feature work from students in the school's photography program, starts today and will run through May 13, according to a statement.
Hours are 10 a.m. to 8:30 p.m. Monday through Saturday and 11 a.m. to 7 p.m. Sunday.
More than 300 professional-caliber photos will be displayed at the mall's center court. Winners in six categories will be displayed: Beginner Analog, Beginner Digital, Digital Manipulation, Advanced, Portfolio and Commercial.
Winners will receive a gift card from select Montclair Place retailers. This will be the 30th consecutive year Montclair Place, formerly known as Montclair Plaza, will host the event, according to the statement.